Good order is 86. Might be to achieve the release of 86's sedan.
Cooperation of Toyota & Subaru, line-off ceremony of the 86 / BRZ has been made the other day. We had been long awaited from the time of the merger of Toyota and Subaru, the production of FR sports car equipped with a horizontally opposed engine has begun.
According to the announcement of Toyota, reservation orders of 86 is the initial 7,000 in one month. Due to this number, the possibility of 86-based sedan to be released has increased.
(The picture shows the factory production of 86 and BRZ.)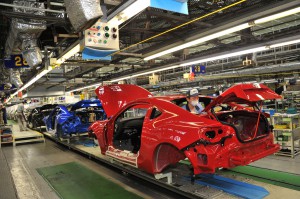 However, in order to confirm the realization of 86 sedan, it is good to continue for some time now on orders of 86 is a prerequisite.
86 sedan, the basic structure of the main part and platform 86, engine, transmission, and suspension is almost common. Body length and wheelbase is extended for the rear seat space.
The release date of the 86 sedan, there are many prediction that 2015 will be around three years after the debut of 86.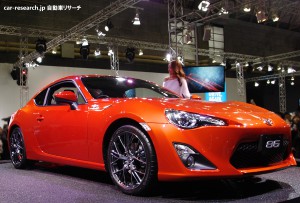 86 sedan, as the successor of Mark X.
Toyota's FR sedan,Mark X plans to become FF in the next model.
There are users who have bought the X mark on the grounds that FR. As models for their choose, 86 sedan is required.
Subaru has a sporty sedan line-up such as the IMPREZA and LEGACY. These reasons, Subaru has no plans to release the BRZ sedan.
---
関連するレポート