The next INSIGHT has been canceled.
Honda suspended developing the next INSIGHT of a hybrid car.
The current 2nd generation INSIGHT was released in 2009 as a model following the 1st generation in 1999-2006 . However, the volume of sales had fallen short of expectation.
The minor change of the INSIGHT was carried out in 2011 last year. In order to oppose a rival's Prius, the grade which installed the 1.5L IMA hybrid engine was added. But the situation of sluggish sales was not able to be changed.
Honda judged that it was difficult to sell the next model by INSIGHT brand, and canceled development.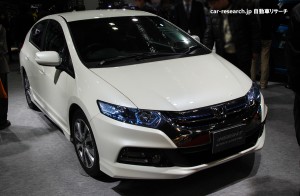 The sale of the current INSIGHT is continued from now on. It will be uninfluential to the user who is considering the purchase of a current model INSIGHT.

The next-generation IMA hybrid engine will be installed in a FIT.
The next INSIGHT had been developed by the plan of the release in 2014. Installation of a new style hybrid system was included in it.
DOHC and Atkison cycle are given to the 1.5L SOHC engine of the current INSIGHT EXCLUSIVE, and a compression ratio is raised even to 13.5 from 10.4.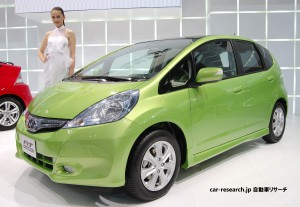 Although development of the next INSIGHT has been canceled, development of this new IMA hybrid system has been continued.
The new IMA hybrid will be installed in the next model FIT HYBRID. The fuel consumption performance will be released exceeding 40 km/L by JC08 mode.
---
関連するレポート